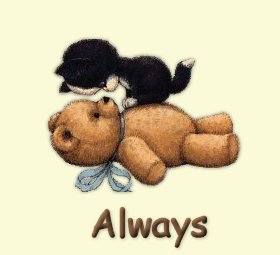 I will always be here
When you need to talk,
And if you need to cry
My shoulder is always there.

I'll be here on those days
When things seem so rough;
My arms are always open
Whenever you need a hug.

When the world has you down
And you feel like no one cares
My door is always open
And I'll always be there.

When you feel everyone else
Has turned and walked away,
You still have one friend
Who will brighten your day.

When you need to laugh
Or have a thought to share,
You have a friend here
And I will always be there.