On September 11, 2001,
terrorists hijacked and
crashed 2 planes into the
World Trade Center in New York,
and one plane into the Pentagon. A
little while after that another plane was
crashed just outside of Pittsburgh. That
plane had also been hijacked by terrorists.
Thousands of people lost their lives,
including all passengers and crew onboard
all four planes.
Our nation has come together now to
help the families who have lost loved ones
and to pay tribute to the ones who lost
their lives.
A lot of people have made websites to pay tribute.
Some people are making online memorial quilts.
Many people online are showing their tribute
by making graphics.
Below you'll see a few graphics made by some.



Support freedom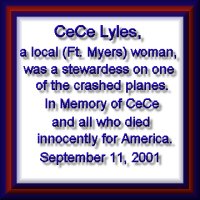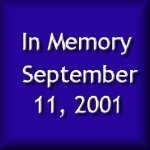 Above made my me.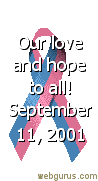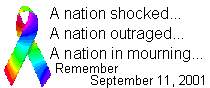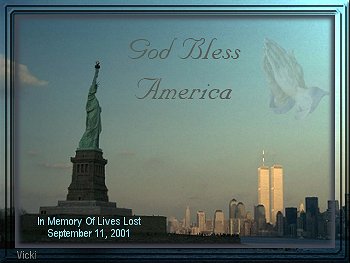 Vicki Wicker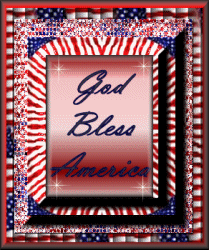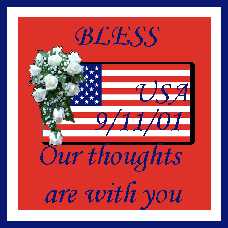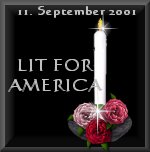 Silvia Sheriff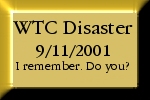 Donna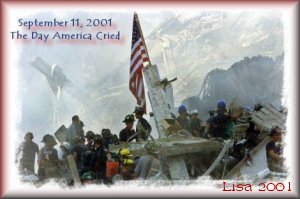 Cindy and Larry -- The Luvbugs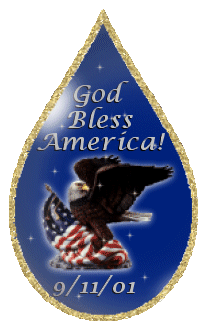 Miss Elegance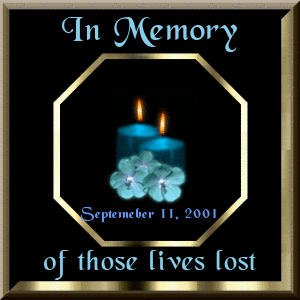 Pamme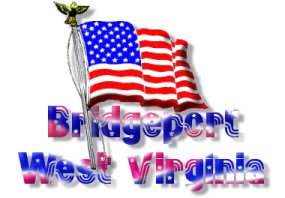 Sienna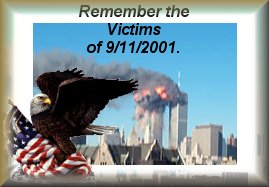 Tangela

**I'll be adding more to this site as time allows.
If there is anything on this site that you or someone you know
may have created and I haven't given you credit for,
or you would like for me to take down,
please let meknow.**